So subscription services, what can I say? I could tell you, and will be sharing some over the course of this article, about my various experiences. And they definitely run the gamut of an overwhelmingly positive experience to so bad I contemplated taking legal action.
However today, I'm going to focus on beauty subcriptions, so I'll be talking about three services: JustFab, LipMonthly, and ipsy.
Let's start with my first ever and worst experience: JustFab
Full disclosure: I thought I knew what I was getting into. I got four pairs of shoes and 2 bags (I only still have the 2 bags and one pair of shoes) for under $80.
Here's the thing about signing up though. For that first month? You get this amazing deal. After that month you're expected to pay an amount (I believe it was $39.95?) every month on one pair of shoes, however, should you choose to skip the month within the first five days you won't be charged and you can just keep deferring to the next month.
If you don't opt out by the fifth day, that money is automatically withdrawn from your account and you are given a 'credit' for the shoes you're going to buy…whether you like it or not.
I was with the site for around four to six months. I would diligently go to the site on the first or second of every month and defer. I'd browse the shoes, but I'm picky af and, more often than not, their styles were NOT in my wheelhouse. So I didn't buy again. I did see a purse or two, but they never had it in the color I wanted so…that was a no.
I was smart. When you defer to the next month, you get a confirmation email that you cancelled/deferred. Had I not kept these emails? I would have been SCREWED. I also paid via PayPal, a method I will always suggest in buying online as their security is amazing and it doesn't give anyone access to your bank account and it's a lot easier to block a payment and file a dispute. It's been my experience with PayPal that they do not play.
Well on the fifth or six month I deferred my payment I looked in my bank account and saw something was off (I keep three different records of what I spend AND a budget to cross-check any and everything I spend). When I looked at the list of transactions I found a charge from Just Fab. And that charge? It overdrew my account.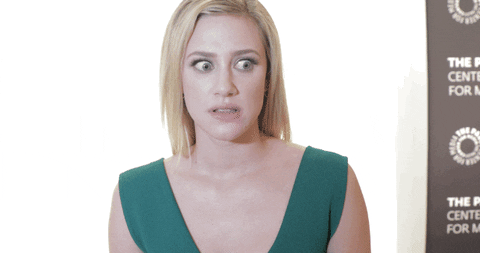 Armed with my e-mail I contacted JustFab. I was guaranteed a refund and cancelled my account. Three days later? No refund and no e-mail confirming my cancellation. So I called PayPal, issued a stop payment, and called JustFab again. I said I had not received my refund, nor had I gotten notice of my cancelled account. This operator tried to convince me to spend the credit and stay. I reiterated as calmly as I could, that I did not want this, I no longer trusted this service and I wanted my money back.
It took a few days and a follow up call, but about ten days after the fiasco started I was free.
However I started to dig and found out that companies like JustFab, Fabletics, and Shoedazzle do this A LOT. They've been sued before and called out for being a scam. And, while most people don't see Buzzfeed as a credible newsource, this article was HELLA accurate and mirrored much of my experience.
All the nope. Do not sign up for this service or any service associated with it.
That said. Three things:
1. Read everything in the "Terms" you agree to.
2. PROTECT YOUR RECEIPTS. Keep everything they send you, from a confirmation of a deferred month or a receipt or e-mail, and back it up on another email just for safe keeping.
3. Always pay via a secure third party, such as Paypal. If they have direct access to your bank? You're going to go through hell.
Pros:
~That first purchase.
~The shoes and purses do hold up.
Cons:
~Horrific customer service. Seriously. The WORST.
~Breaks their own agreement by charging you even if you've skipped the month.
~Will make you go through hell to cancel and still may not cancel your SUBSCRIPTION
~Will f**k up your finances.
0/10 would recommend.
Next we have the lukewarm LipMonthly:
After my horror story experience with JustFab (and I KNOW there are far worse experiences involving that company/brand AND an infamous incident with a well known cult makeup brand where people's info was leaked and some people lost up to $10,000 with NO reimbursement, though that wasn't a subscription service) I was wary to dip my toe into any kind of subscription. However, I am a Lipstick Woman 110% AND they were saying I was going to get FULL SIZED products, not samples, so I decided to go try it instead of ipsy.
Which, for the record, you definitely get full sized products and a card with the prices of every item in the bag. Monetarily you are getting big bang for your buck.
The first month was fine. I actually got one product, a pink lipstick from the brand Estate Cosmetics that I love to wear despite my usual intolerance for pink, that I adored and in the two bags that followed I got some excellent products.
They're pretty legit as a company. They don't tell you what's in every bag, but you're allowed to customize your products at the beginning of the month and you're informed about the product your customizing such as whether it's a gloss, lipstick, balm etc. On top of that you are allowed to choose the hues on most of your products (you usually get three lip products, one wild card) so it's very much in your hand.
Here's the catch.
I'm not sure how long LipMonthly has been around, but they have some kinks in their system. The first bag arrived on time, no issues. I got my tracking number on time* and it arrived no issue. There was no issue in the payment for the second bag.
However, the second bag's tracking number came, far later than it should. The second (May) bag was actually delivered in June. A month late. My June bag, also my final bag, was delivered near the end of the month after a lot of malfunctions. They seemed to have hit snags in those two months. And I'm not going to front, the June bag became a canvas bag that you could "decorate" for a contest, though some bloggers/customers got the originally advertised bag.
I want to be very clear. Their customer service was excellent. Every email that I sent was answered within twelve hours or less than a hour if I sent it during their business hours. They were kind, clear, and excellent. Honestly, if I were to ever point you to perfect and professional customer service? I would direct you to LipMonthly's Customer Service. They had it on lock.
However, as much as a makeup addict I may be? I don't like keeping products that aren't me. While I loved some of the colors and most of the products, I couldn't justify $12.95 a month when I would only use one or two products from the bag. I also didn't like the delays. It made my anxiety skyrocket.
So I unsubscribed. With no problems.
If you're someone who wants to try new lip products and learn about new brands? Try them. They're excellent. They just weren't for me.
Pros:
~Excellent Customer Service (Really, just absolutely fantastic)
~Good to Great Products
~Exposure to new and different brands
~Customization on every bag
~FULL SIZE Products
Cons:
~Late Deliveries
~Some people get products that other people won't because they've run out
6.5/10 Would Recommend. If you can deal with the issues I couldn't? Do the thing and subscribe. It's a great bag and the company is clearly heading in a good direction, but beware of the (seemingly) constant technical problems. A lot of bloggers seem to love it. I'm pretty sure they'll get their tech straight at some point, but while I have patience in a lot of ways….I am not patient when it comes to money and shipping.
And my ultimate fave beauty subscription: ipsy

Heads up: There is a waiting list, but it is worth it. I have gotten my third bag ( I will be receiving my fourth next month) and I'm so in love with most of the products that I can't even begin to articulate my feels.
I discovered this service when ranting about another service to one of my very best friends. She mentioned that I should try out ipsy. I was skeptical, but this friend is very very…practical and doesn't tolerate substandard anything.
So I checked it out. Holy SHIT. That customization was the most intense thing ever. It's more thorough than a background check. They ask everything from your eye color, skin tone, preferred products to receive, colors you like, and just holy crap. I was not expecting this.
Out of the five products I get, I usually love a minimum of three, but the first two bags? I loved all of it. Especially the bags. They're made to last it seems. I'm going to gift some of them, but others? I'm keeping those babies. I carry all my essentials in my purse and I do not carry 'small purses.' I am a Mary Poppins bag kinda girl.
Should you go to the website you will be able to see every product you're getting…to an extent. Usually there are two options for each product AND, on top of that, no two bags have the same exact products. My friend, who I text about her ipsy bag, often gets only one or two products that I get and that is because she puts different preferences in her police-level-background-check-worthy questionnaire. I prefer lip products and eyeshadow and nail polish, never skin or hair because my skin is finicky and my hair is a mess within itself (another post and another story to tell later on), sometimes brushes or blush etc.
Honestly I can't say enough good things about them.
I will say that you don't get all full sized items with ipsy, but a lot of them are. It's kind of 60/40 on full size and full size sample. They also have a good mix of high end brands and drugstore brands ❤
Pros:
~Amazing customization options
~Great variety of products
~Beautiful Bags
~Delivers On Time
~They surprise you
~Takes your choices/preferences well into account
~Great Prices
~Mix of high and low end items
~Quality Products
Cons:
~All products aren't full sized
~If you want all high end items this isn't your bag
9/10 Recommend
All of this said, LipMonthly and ipsy are great services to subscribe to. If you're a makeup addict like me or just like checking new products out? Go for it. However, please take my warning seriously about JustFab and the associated companies Shoedazzle and Fabletics (which my sister had her own issues with quality and terminating her account as well). Maybe you'll be the exception. Or maybe you'll be me, having to make far too many calls and paying off more than forty dollars in overdraft fees that were not my fault.
I'm going to be trying out some other subscriptions and I'll definitely give you guys my 100% honest opinion. But until next time….

❤ Later Lovelies,
Lady Lynx
* ON LipMonthly: For the record, the first tracking number is usually the bag going to the facility and then you get an estimated delivery date to your house. It confused me at first, but you can literally track every step of your bag.