Or, even better, how Rebecca fell off the wagon, how she's struggling to back on track, and why her physical health is screwing her.
This is going to be a long ass post and I'm sorry for those of you who read this cause I'm gonna waffle on a bit.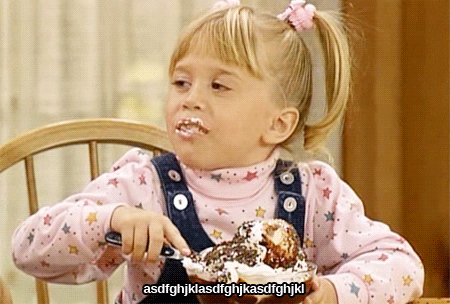 Personally this is very hard for me to write and go through because I've come SO FAR. And I backslid…due to an issue that was completely out of my control. Also this is a progress update. I'm trying to do these monthly and I'm still trying to find a posting rhythm, so bear with me.
Here goes the update:
The Short Version? I got sick. For 5 weeks straight. Was well for two weeks and then my back decided to screw with me and I haven't been able to walk without feeling intense, makes you puke, kind of pain. My doctor just now called something in. Here's to hoping it works. (EDIT: IT WORKED!!! As of January 21st I am up and moving with minimal pain)
The long story well….When Thanksgiving came and passed I was still doing good on eating, just a bit of backsliding, and only gained 7lbs from the anti-depressant (which I since stopped*) and I was still under 300.
I find out what I weigh now at my next doctor's appointment. It isn't going to be pretty and I'm stressing and trying not to restrict, but…I'm oscillating between eating wayyy too much or wayyy too little.
How did it get so complicated?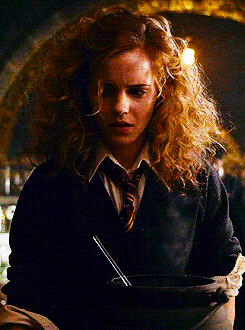 Two weeks before Christmas, around the 14th or 15th two cysts ruptured on my ovaries. It was intense and painful. I was able to get back on my feet three days later, however I started feeling really weird. I was running super high fevers and had an awful headache. I had a sinus infection that didn't let up until Christmas day and even then I could barely eat and had to lay down a lot.
I got a short reprieve, spent time with my nephews and friends, but about two days later I noticed that it hurt to swallow. Then the next two days everything burned. I couldn't drink anything unless I put a straw down my throat and made sure that it only went down the left side of my throat. I couldn't even handle food.
When I spiked a fever, I took myself to the doctor**. I found out I had severe strep throat. I took the antibiotics and they gave me lidocaine so that I could get food and fluids (the only things I could handle were chicken noodle soup, water, flat ginger ale, and cream potatoes). On the fourth day of the antibiotic (New Year's Eve) we noticed the right side of my jaw was so swollen that I had no neck on the right side of my face. I only had one dose left of the antibiotic for strep throat and the swelling and tenderness on the right side of my face was not subsiding.
My mother to the ER where I rang in the New Year on an IV where they gave me emergency antibiotics, steroids, pain meds, and fluids because I was dehydrated. After a CT scan they sent me home, saying I had a salivary gland infection (I did not know that was a thing) and I was on more antibiotics. I was better after a week and found out I was allergic to the antibiotic they gave me.
So all in all I was sick for about five weeks. In those five weeks all I ate was super salty chicken noodle soup, salty cream potatoes, salty easy mac, soft popsickles, flat ginger ale, and water. Fun fact: When I'm sick salty stuff is just about the only thing I can handle.
I have two conditions medically that make it hard for me to lose weight. One of them makes me crave carbs and the other doesn't know how to break them down properly so I don't get energy. It just becomes fat.
I had gotten where I'd been steering clear of 'normal' pasta (I eat veggie pasta now and I feel so much better when I eat it rather than normal pasta which now makes me feel sluggish), white potatoes, and not eating a lot of processed sugar.
That all went to shit after this happened. I'm going cold turkey off of it, but the cravings are intense. I'm even craving white bread (which I hate).
I started exercising again and I was on point. However, something happened happened with my back. I couldn't walk without feeling like I was in intense, almost unbearable pain. I was bedridden because I could (and at the time of this post I was still unable to move) barely walk and the doctor doesn't know what do. After waiting for them to call me, I called them. They said they were calling in a prescription. So we may have finally found something. I'm still in an insane amount of pain, BUT I can walk to the bathroom without help and I can sit up for more than five minutes.***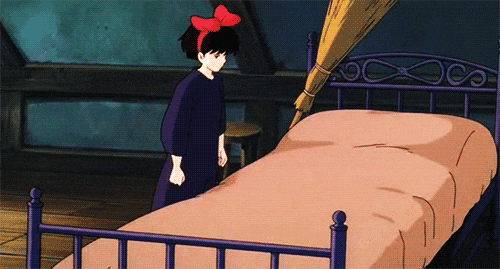 Now that I've gotten all of that crazy out of the way here are some things I discovered in the past two months:
~Since I gave up table salt and switched to sea salt just for I cannot stand the taste of table salt. A little bit of sea salt is so soothing and has a good flavor without having to use a lot.
~Mrs. Dash seasonings have been life saver as they don't have salt and the flavors are mouth wateringly good. They keep me from getting bored with chicken (I eat a lot of protein) as well as being able to mix it up with the four flavors that I have.
~Apparently exercising first thing in the morning burns more calories. Who knew? Though, when I'm not bedridden I find doing some good long cardio (I have two 1 1/2 hour playlists for walking) is a great way to wake me up in the morning. While doing some light cardio at night and/or some circuits help me sleep.
~Coffee has helped me with cravings. Getting a cold brew does genuinely wake me up and I find that I eat better during the day when I do. However it's not the BEST thing for me so I try to limit myself to two a week.
~My best friend's ex and my doctor suggested eating two tablespoons of cinnamon a day. My doctor said it to help lower my blood sugar (no I'm not diabetic, but my body is insulin resistant) and my best friend's ex said it would help with weight loss.When they said this they meant real cinnamon. Let me tell you a thing: Real cinnamon, or rather the cinnamon they were referring to, is not that stuff you put on toast with sugar. It's natural and it burns. I'm not to fond of the taste because it's a bit overwhelming and disgusting (did I mention the burn?) but I try to work it into my daily diet by mixing it with my greek yogurt. Right now I'm only managing 1 1/2 teaspoons a day. But hey, it's progress.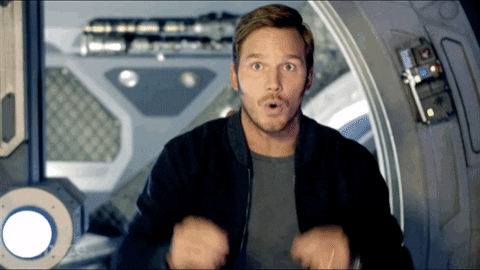 ~Finding alternate circuits for my thighs, abdomen, back fat, and arms is different but, with the help of YouTube and an awesome friend, I've found some great things.(If you'd like to check them out I'll put up links in my next update post at the end of February.
~I have two types of cheerleaders in my fitness mission. My tough love cheerleaders get me motivated and I do the same for them. My emotional support cheerleaders are there when I'm trying not to relapse and restrict. This helps immensely.Because I've been struggling not to download a calorie counting app.
Currently I'm starting to keep up with my food journal again and I'm trying to do a minimum of 5,000 steps a day. There's an app called Pacer my friend and I use to challenge ourselves and be a bit competitive. Because we're both competitive.
I'll be doing a post soon linking you to the exercise, habits, and apps that are helping keep me on track. I have to find low impact exercises because of my back, but it's exercise and good for you period. It'll also show suggestions that you can avoid ruining your hair/protective styling so you don't end up heat styling every day and screwing up/damaging your hair more than you have to. Even with a heat protective styling spray/cream you are, unfortunately, still damaging your hair.
That's all for now. I'm still finding my groove but expect a that post, a post further explaining mental illness because after this post was posted I started thinking of so many things I forgot (and needed) to say so there will be a PS post, a post on coping mechanisms, I will also be reviewing some makeup and hair products,as well as more lifestyle changes and talking about a project I'm working on called Kismet, playlists, and so much more.
❤ Later Lovelies,
The Lady Lynx
P.s. Be sure to check my instagram for extra content. I'm still trying to get the hang of flatlays and I'm trying to find a groove in general so hopefully you'll be patient with me.
*NEVER go off any medication cold turkey. It may work out ok sometimes, but other times it can end up in a very precarious situation, one of the worst being a psychotic episode, going through withdrawal, and getting sick among other thing so please listen and consult with your doctor before stopping any medication.
**I hate going to the doctor's. I go to so many for my various health problems so I avoid going to the doctor if I can.
***The medication worked!! I get to walk in the morning and I'm so excited.
*** *All gifs used on this blog are acquired from the site Giphy. This is about to be put into my disclaimer.