Once upon a time all I wore for makeup was black eyeliner on my waterline, mascara, and lipgloss. As I learned more and more about makeup that changed. Now I wear face primer, color correctors, foundation, concealer, blush, liner, eye primer, eyeshadow, mascara, lip primer, lip liner, setting spray, and, my most favorite of all, lipstick.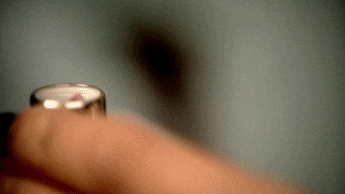 At this point, if I'm not wearing my lipstick, I feel naked. I don't have a favorite brand. I have many favorite brands and, currently, I'm dying to try Coloured Raine, Dose of Colors, Cryptic Cosmetics, Huda Beauty Liquid Matte Lipstick and many others. However money is tight for me so I'm gonna have to wait, no matter how badly I want the pretties.
Since I love lipstick and people keep asking me what lipstick I use, I decided to make a list of my top 10 favorite lipsticks to wear. And Heads UP, This will be a bit image heavy because I'm going to post me wearing them.
For the record I'm going to advocate strongly that you USE LIP PRIMER. That being said I do have a preference. When it comes to lip primer, MAC's Prep + Prime lip primer is the only one that's never failed me. And FOR THE RECORD, if you want your lipstick to last long, primer is a must.
Disclaimer: This list is just a list of my favorites. They aren't in any particular order and all opinions are mine and mine only. All pictures other than the GIF are mine and all  lipsticks that are currently available to be purchased are linked to the merchants site or ULTA/Sephora.
From Right to Left:
1. Gerard Cosmetics Hydra Matte Liquid Lipstick in Ruby Slipper
2. Colourpop Cosmetics Satin Lip in Baracuda
3. Gerard Cosmetics Hydra Matte Liquid Lipstick in 1995
4. The Balm Cosmetics Meet Matt(e) Hughes in Committed
5. NYX Round Case Lipstick in Snow White
6. Sephora Rouge Cream Lipstick in Crush
7. MAC Matte Lipstick in Diva
8. MAC Matte Lipstick in Velvet Teddy 
9. NYX Liquid Suede in Stone Fox
10. Black Moon Cosmetics Liquid Matte in Myth (Limited Edition, no longer in stock)
So here are my thoughts on each:
1. Ruby Slipper by Gerard Cosmetics- This is a beautiful liquid matte. It's dark and vampy and everything I want in a dark red lipstick. However there is a reason I end up putting Gloss over it every time. For some reason, this color dries out kinda fast on your lips and if you reapply it ends up feelings uncomfortably caked on and, sometimes, it cracks. My hack to make it perfect is to get a lip brush and a gloss/chapstick of your choice. Apply it lightly over the whole lip and it keeps you from having to reapply and your lips don't dry out or lose the pigment. Also it smells really good, but it's not overwhelming. I also always use a black lipliner for extra drama. Be foreworned: You will need to use an oil based makeup remover to get this off and immediately wash your face so it doesn't stain. This ish is super pigmented.
2. Baracuda by Colourpop Cosmetics- Admittedly I bought this because the company sent out this really cool newsletter saying what the best color was for each sign. For Pisces it was this one. I wasn't expecting much. I don't really do a lot of mid tones. However, when I got this? I fell so in love it was ridiculous. I'm about to buy my second tube and, luckily, other than NYX this is one of the most affordable lipsticks on my lists because it's $6, Colourpop doesn't charge tax, and and you get free shipping for all orders over $30 in the US. I'm very in love with their satin lipsticks especially. I often don't like too much shine. They don't really have a scent, a good thing in my book.
3. 1995 by Gerard Cosmetics- Okay this is one of my forever favorite shades. I'm gonna have to buy a new tube in January because I'm nearly out. This lip goes with almost everything. It has a very 90's throwback feel to it and whenever I put on my plaid leggings and vintage shirts or just have a 90's feel going on. This is the first lipstick I grab. I love the way it goes on and lasts. It doesn't dry out too much. I sometimes have to do my chapstick/gloss trick, but for the most part this color is super flattering and gets the job done.
4. Committed by The Balm- I looked forever for a pink that wasn't a nude, but wasn't too pink either. Bright pink is not me, nor is it really in my color wheel. Ironically my sister and I were randomly at Kohl's (the only store in the US that carries The Balm) cause she needed to get something and we tested lipstick. She got Committed and I got Charming. About a week later we realized that Committed looked better on me and Charming looked better on her. The Balm has one of my favorite formulas for a liquid lip, plus it smells like mint chocolate chip ice cream, but not overwhelmingly so. You MAY have to do the chapstick/gloss tirck but it's been my experience that this ish doesn't move at ALL, especially with a proper primer and it doesn't dry your lips out. They're worth every penny.
5. Snow White by NYX- This is a blue based red. I was told that Ruby Woo by MAC,a blue based red, was universally flattering but I hated it. It was too bright. Then I found this. I was randomly buying lipstick on line (my parents let us pick out some of our bday/christmas presents) and decided to try this out because of the name. Growing up, I was (and still am) very pale* and had dark black hair with super rosy cheeks. Joel called it my Snow White complexion. While I bought it as a joke…turned out the joke was on me because it was PERFECT for me. It's one of the only 'bright' reds I use. I'm on my second tube and, by February I'll need a third.
6. Crush by Sephora- When it comes to store brands (Sorry ULTA) I usually get really annoyed with their lipsticks. However I'd bought Courtesan as one of my first lipsticks and knew that their cream formula was amazing. I ended up buying crush and, with lip primer, not only did it last, but the coolish berry tone suited my skin beautifully. It smelled amazing and didn't dry my lips out. To this day I'll still vouch for Sephora's Store Brand lip and eyeliner collection because they do NOT disappoint.
7. Diva by MAC- This is another ironic shade. As a general rule I swatch first and look at the name of the shade only if I like it. This was my first MAC lipstick. I remember swatching it and thinking it was perfect. Then I looked at the name. My adopted brother calls me Diva. And everytime I wear this I feel like one. It's a great matte, super hydrating, and when I wear it for 6+ hours I only have to reapply once. It smells like vanilla and looks flawless. I use this so much that my NSLP bought me a new one last Christmas.
8. Velvet Teddy by MAC- Okay so I used to never use lip liner, but when some of my lipsticks started feathering at the edges I bought one lip liner intending to use it for every lipstick I owned. I'm pretty sure you can imagine the fail, but I was a newbie then. It was a color called Natural by NYX and I realized that the lip liner alone looked great on my lips. I walked into ULTA and asked for help, because newbie (though I no longer consider myself a newbie at makeup I am nowhere near amazingly skilled. I'd label myself good, better than adequate but not great, however I do know how to do lips), and, bless this lady, a lady at the store told me to check out Velvet Teddy and that I could mix it with another pink for that perfect pinky nude. However I didn't need it because Velvet Teddy was the PERFECT color. I wear this a lot and my sister has borrowed it so much I may just get her her own. But this is one of the best colors I've used. Whether I'm doing a natural look or trying to offset really dramatic eyes, this lipcolor always does the trick.
9. Stone Fox by NYX- I hate NYX's soft matte liquid lip formulas. So thank goodness I tried their Liquid Suede first. I didn't think I could carry the grey off and, at this point in my makeup journey I hadn't tried any colors outside of nudes, pinks, reds, and purples.I was wearing a bright shirt that day and my sister suggested it. I put up a bit of a fight because I'm pale as hell and it had a blue undertone. But once my sister wrestled it onto me I was in love. The Liquid Suede wears very well, it doesn't dry out your lips and requires minimal touch ups. My sister is darker than me and some of my friends have far darker skin than me. This is one of those lips I feel like everyone can wear and it kind of just picks up the natural undertones of your skin.
10. Myth by Black Moon Cosmetics- This is my baby. I call her my Slytherin lipstick (house pride baby) because it looks black, but it's actually a blackened emerald. I wore this to Dragon Con and never reapplied it. Sometimes I actually forgot I was wearing lipstick. It was so weightless and comfortable. The scent was light and barely there. I loved how great it looked. I'm sad I'll probably only ever have this one tube, but it's so beautiful.
That's all for this post guys. I hope you're all doing good. I've got more content coming out soon. Thanks for everyone who's reading and sticking with me here. If you're following me I hope you're enjoying what you read.
❤ Lady Lynx
*I have Rickets (a vitamin D deficiency) and have had it most of my life. I don't absorb Vitamin D properly and I sunburn VERY easily. And I don't get a tan. A minor sunburn for me is angry red and peels horribly, but the other sunburn I get I turn purple and get sun poisoning which blisters and I get welts and have to go to the hospital. 😦